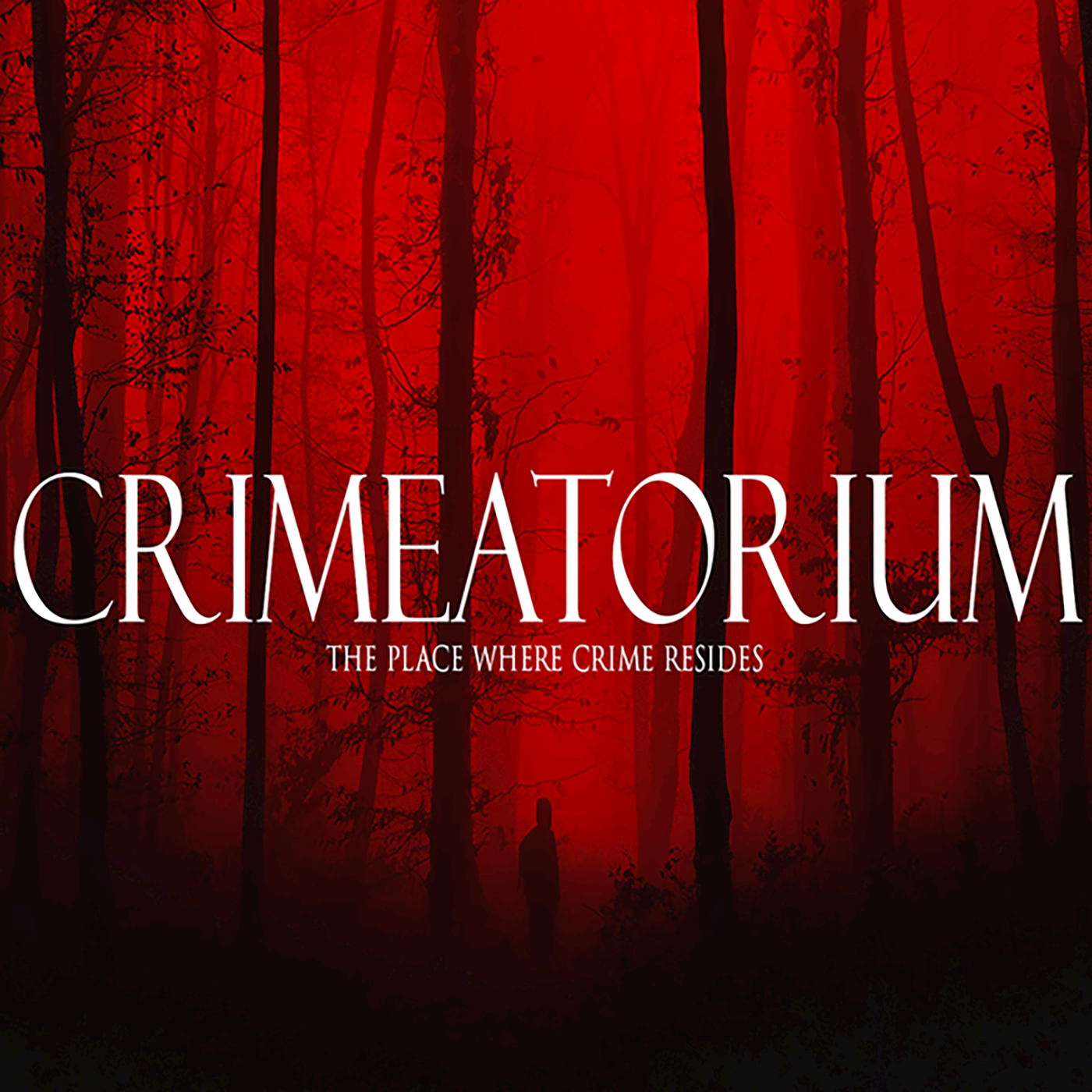 Subscribe
On Monday the 22nd of December 1997, a motorist was driving close to Monticello Utah along U.S route 491, when he noticed a white, stuffed bear, lying in the road.
Subscribe to Crimeatorium on iHeartRadio – http://ihr.fm/3sULzjy
Subscribe on Stitcher http://bit.ly/3t27026
Subscribe everywhere else – http://bit.ly/crimeatorium
Today's Episode is Sponsored by Unidragon
https://unidragon.com Promo code Crime20 for 10% off
On Monday the 22nd of December 1997, a motorist was driving close to Monticello Utah along U.S route 491, when he noticed a white, stuffed bear, lying in the road. He felt something urge him to go back, and quickly turned his car around, assuming it was a lost Christmas present for a nearby child. As he slowly began to approach the bear, something more sinister entered his view, a blood-soaked coat lying at the side of the road, and what appeared to be drag marks in the snow, leading off into the brush and undergrowth. It was 5:30pm and light had fallen, so the man decided to remain inside of his car while he alerted authorities.
YouTube:
https://www.youtube.com/c/Crimeatorium
Spotify:
https://open.spotify.com/show/15dlvVHmkTlWJrwxnRULRH
Music:
Co.AG Music https://www.youtube.com/channel/UCcavSftXHgxLBWwLDm_bNvA/videoss
Chris Zabriskie
https://www.chriszabriskie.com/
Epidemic Sound
https://www.epidemicsound.com/referral/8sgycs/
Social Media:
Website:
Sources:
https://www.deseret.com/1998/1/24/19359575/s-l-child-s-body-found-outside-houston
http://209.198.129.175/Voices/MonicaNikki.htm https://www.tdcj.texas.gov/death_row/dr_info/ripkowskibritt.html
https://murdervictims.com/case/monica-allen-nikki-frome/
https://www.findagrave.com/memorial/103030055/dominique-elise-frome
https://www.findagrave.com/memorial/103029987/monica-abellina-frome
https://executionwatch.org/backpage.php?id=134
https://www.courtlistener.com/opinion/1588890/ripkowski-v-state/
https://judicialcaselaw.com/courts/txsd/cases/4_07-cv-04097/179111053358 https://mycrimelibrary.com/britt-ripkowski-texas-death-row/
https://caselaw.findlaw.com/tx-court-of-criminal-appeals/1483441.html
https://gawker.com/5985431/letters-from-death-row-britt-ripkowski-texas-inmate-999325
https://www.mrt.com/news/article/Condemned-killer-in-Utah-girl-s-slaying-loses-9287672.php
http://www.ca5.uscourts.gov/opinions/unpub/10/10-70021.0.wpd.pdf
https://deathrow2019usa.blogspot.com/2019/08/britt-ripkowski-texas.html
https://www.sjrnews.com/monticello-out-blues/investigation-shows-father-son
https://groups.google.com/forum/#!topic/alt.true-crime/B6fPS17TKDE
https://www.deseret.com/1998/1/24/19359575/s-l-child-s-body-found-outside-houston
Articles clipped from https://newspapers.com:
Austin American-Statesman, January 24th 1998 – Child's body found in buried suitcase
The Daily Herald, January 17th 1998 – Body identified; police search for suspect
The Daily Herald, January 24th 1998 – Convicted stalker leads police to body of missing Utah girl
The Daily Herald, December 25th 1997 – Body discovered
The Daily Spectrum, January 27th 1998 – Ripkowski charged with capital murder of toddler
The Monitor, January 24th 1998 – Accused kidnapper leads police to body
The Odessa American, January 24th 1998 – Convicted stalker arrested for kidnapping
The Odessa American, January 25th 1998 – Convicted stalker leads police to missing girl's body
The Salt Lake Tribune, January 23rd 1998 – Suspect in Utah Slaying Nabbed by FBI in Texas
The Salt Lake Tribune, January 17th 1998 – Officials Identify Murdered Woman, Search for Her Child
The Salt Lake Tribune, January 24th 1998 – Stalker Leads Officers to Missing Girl's Body
The Salt Lake Tribune, February 5th 1998 – Murder Suspect Charged
The Salt Lake Tribune, January 22nd 1998 – Memorial for Monica Meza Frome
The Salt Lake Tribune, December 24th 1997 – Woman's Body Found Near Monticello; Police Are Asking for Help
The Salt Lake Tribune, January 28th 1998 – Texas Charges Ripkowski in Child's Murder
The San Juan Record, December 31st 1997 – Victim not yet identified. Homicide suspected
The San Juan Record, January 28th 1998 – Murder case apparently solved
The Times Independent, January 1st 1998 – Body is found near Monticello, case is ruled a homicide
The Times Independent, January 22nd 1998 – Officials identify murder victim
The Times Independent, January 29th 1998 – Texas man is charged with murder
Tyler Morning Telegraph, January 24th 1998 – Convicted Stalker Leads Police to Body
Thank you for listening!
Transcript
(0s):
Welcome to true crime by Indy drop-in each week we feature an episode from the best independent creators hit subscribe for more great, true crime content. If you would like to help indie drop-in support indie creators, you can buy us a coffee. Just go to buy me a coffee.com forward slash indie drop-in or click the link in the show notes below today's episode is from crime tutorial. Don't forget to check out the show notes for links to subscribe and follow us on social media. Enjoy the show Due to the graphic nature of this program.
(41s):
Discretion is advised. Hi, I'm Christine. And I'd like to introduce you to the true crime files podcast, a biweekly podcast that focuses on mysterious disappearances and unsolved murders. Every two weeks, we'll be releasing an episode that I hope you get to know a case really well without having to invest a lot of your time derived from the articles upon the true crime files website. You'll find that our show covers a diversity of victims and perspectives.
(1m 24s):
You'll probably also notice that our episodes are narrated by Scott Fuller from the frozen truth and status pending podcast. Be sure to subscribe to the true crime files today so that you never miss an episode. Thanks so much for listening, being a part of our true crime community and helping to shine a light on cases that might otherwise be overlooked or under reported. On Monday the 22nd of December, 1997, a motorist was driving close to Monticello, Utah along us route 4 91.
(2m 8s):
When he noticed a white stuffed bear lying in the road, he felt something urge him to go back and quickly turned his car around. Assuming it was a lost Christmas present for a nearby child. As he slowly began to approach the bear, something more sinister entered his view, a blood soaked coat, lying at the side of the road, and what appeared to be drag marks in the snow leading off into the brush and undergrowth. It was 5:30 PM and light had fallen. So the man decided to remain inside of his car while he alerted authorities.
(2m 49s):
Shortly after the police arrived, their biggest fears were confirmed. A strangled and beaten body was discovered under a pilot branches and debris at the side of the highway, deputy Grayson red took charge of the discovery and work to keep the scene decontaminated. The body belonged to a woman, but she was only partially clothed. And there was no identifying information on her person due to very minor decomposition. The county sheriff Mike Lacey believed it was likely that the body had been dumped that morning. The police began to work on figuring out who the woman was and a homicide investigation started immediately.
(3m 40s):
Three days later in salt lake city, Utah, Nathan from arrived at his wife, Monica, his apartment. It was Christmas day. And despite a recent separation between the pair, Nathan wanted to spend time with his and Monica's two year old daughter, Dominique. The two had planned to put aside their differences and enjoy the day as a family. But as he entered and looked around, he quickly realized that Monica and Dominique were not inside. Monica from was a 29 year old mother of three. She was born and raised in salt lake city, Utah, her whole life revolved around her children. And she had taken a job as a daycare worker with reduced hours and pay just to spend more time with her baby, Dominique Monica was an amazing and kind gentle mother.
(4m 31s):
She would stand up for herself and was not afraid to be who she wanted to be, but she was loving, playful and respectful to everyone who knew her and was always happy. Monica hadn't been successful in finding a stable long-term relationship years prior. She had married her first husband, Shawn Allen, and the pair had two daughters, Paige and Victoria, eventually due to difficulties within the relationship they divorced and decided to co-parent. Monica then met Nathan from Anne on July 26th, 1995. She gave birth to Dominique.
(5m 14s):
Dominique, who was called Nikki by her family was a truly beautiful little girl. She had thick curly hair and big brown eyes. Her family says she had a funny attitude and would walk with her hands on her hips, taking charge of any situation. She was a joy to be around and like her mother was always happy, smiling and radiated love, hope and trust in May, 1996, Monica, Nathan married, but they too had a turbulent on off relationship. They had separated just a week prior to Christmas day. But despite this, when Monica and Dominique were nowhere to be found inside of the home, Nathan began to grow extremely concerned.
(6m 0s):
It was days later when Monica failed to show up at her first husband's house to collect her two eldest daughters there, her family realized that something serious had happened. The family reported Monica and Dominique missing on the 30th of December, 1997. Nathan Fromm is quoted as saying, we were all worried about her. Her kids meant everything to her. They were her whole life. We knew something was wrong. The body at the side of the road near Monticello still hadn't been identified. The police continued to put out descriptions of the woman, found hoping that it would encourage somebody to call with answers.
(6m 47s):
The woman was described as mid twenties appeared mixed race with brown eyes had brown hair that had been bleached white and was dressed only in a sweatshirt and shorts. She was five foot, 1, 124 pounds and had the letter M tattooed on her left ankle. She had also suffered significant head trauma weeks had passed with no further leads and Grayson read the deputy in charge of identifying the victim. Believed the description alone was not enough. He decided to release a computer generated image of the woman. Smiling provided by an expert in an attempt to receive more information.
(7m 31s):
Thankfully, the photograph made to resemble the woman in happier days was a success on the 14th of January, 1998 at landlady reading the Deseret newspaper recognize the woman on the photograph and noticed a small resemblance with a tenant of hers, Monica from despite Monica living almost 300 miles away from where the body was found. The landlady decided to alert authorities after speaking to Monica's parents and comparing scars and tattoos. Grayson red was certain that the woman they had found brutally murdered was Monica.
(8m 13s):
On the 15th of January Monica's body was formerly identified by her. Ex-husband following the positive identification of Monica's body. The daily Herald published an article on the 17th of January pleading for information about Dominique, whose whereabouts were still unknown. Her family was sick with worry. Having discovered that Monica had been murdered in the appeal. Dominique was described as two and a half years old with dark curly hair, brown eyes, and a birthmark on her. Right forearm, the size of a nickel she was described as having scars on her left eyebrow and upper lip.
(8m 55s):
She answers to the name, Nikki and Kiki, and has both ears pierced and has a small gap between her two upper front teeth. Investigators are trying to piece together what had happened to Monica and where exactly she had been killed. They speculated that she had likely been murdered inside of her apartment and taken away by car to be disposed of the team search Monica's apartment alongside deputy Grayson read and discovered blood in the bathroom on a light switch, the toilet and the doorframe. Following this discovery, they use black light technology inside of the bathroom, which revealed large areas of blood that had been cleaned efficient, quickly fell on Monica's on and off partner, Brit rip Koski.
(9m 46s):
The dynamic of Monica's relationship with Britt is unknown, but it is implied that they initiated a relationship during a period of separation. And Monica's marriage typically reconciling when Monica and her husband would call off the relationship. Alan rip Koski was computer technician from the area. He was 26 years old, a few years younger than Monica and the pair had met in 1996. He was a hard drug user and many people who encountered him, described him as having a quick temper. He was arrogant and narcissistic and his level of entitlement led him to believe that he could have anything he wanted.
(10m 32s):
He did not take well to rejection. And at the time of Monica's murder had already been convicted of stalking his ex girlfriend, Denise or Royal. He regularly waited outside of her apartment, watched her and would leave threatening notes on her car. His bizarre behavior made Denise fear for her life. And she reported him to the police as a result. Eventually he was charged with stalking offenses, but his sentence was merely $150 fine, and an order to get counseling. Despite being charged brick continued to stock Denise until he eventually met Monica and began an extreme.
(11m 12s):
And factuation with her. Instead a short while after Monica and Britt, Matt Monica started to receive odd items on her doorstep that were left intentionally to frighten her. In one instance, a Halloween mask was left with a threatening note attached, according to a salt lake Tribune article published in January, 1998. The note spoke of Britt's desire to throw Monica out of a moving car or shoot her with his father's. Dan, despite this and the similarity to his previous conviction, Brit denied, ever threatening Monica and simply received a warning from police telling him to stay away.
(11m 54s):
Like Denise Monica became so afraid of Brit that she filed a protection order against him on February 5th, 1997, just 10 months before she was murdered. A month later in March, Monica then moved to California to escape Britt's threatening behavior, but he followed them there. Sean Allen Monica's first husband said they saw his car there and he had a baby seat in there. Like he was going to take the kids. He's unstable kind of a Jacqueline Hyde character. He could tell, talk one minute about how he adored Dominique and how she adored him and how she called him daddy.
(12m 40s):
Then he would say he wanted Monica to give up all the children and that he didn't like the kids. Like he was jealous on April 22nd, eight months before Monica, his disappearance Brit was arrested. But again, for failing to appear in court in relation to his stocking charges is at this stage, he had four charges against him for continuously stocking Denise and one for violating his protection order against Monica. He blamed his failure to show up at court to Denise claiming she had called him pretending to be a court official telling him that the date of his hearing had now changed.
(13m 22s):
He claims Denise did this to Sam, Taj him in may Britt decided to move to Baytown in Texas and Monica followed suit. She went to stay with him in Texas and they both decided to give things another go thus resulting in the protection order case being dropped at the same time. Britt had attended group therapy and domestic abuse counseling as per instructed by the court. But after Monica came to stay, he dropped out of that to his counselor. Corrina Valkyrie wrote he used blaming language and showed little ability to identify his abusive behaviors.
(14m 3s):
He sees himself as a victim rather than someone who could have made wrong choices. Britt is in a period of honeymoon, an overinflated sense of grandiosity and believes he is doing nothing improper in September, 1997. Monica decided to move back to Utah and rented an apartment on Redwood road in salt lake city. Just weeks later, her and Britt had an explosive argument which resulted in Britt slamming both Monica and one of her daughters into a wall. He also threw a large rock through the windshield of her car. Monica had to go to the emergency room to receive treatment for the injuries she sustained during this fight.
(14m 43s):
Britt didn't have a great relationship with Nathan from Dominique's father, either. Nathan has quotas is saying a lot of times received calls from him saying that he was a better father than I could ever be. And just to spite me, he would try to prove it. He tried to tell me I couldn't see my daughter. So I beat the shit out of him. Nathan ended up receiving battery charges against Brett as a result, just weeks before Monica was murdered on October 21st Britt failed to show in court again, and a warrant was served for his arrest. However, officials failed to execute this warrant and Britt continued to walk free.
(15m 22s):
Terrorizing women. Monica also failed to show up at her court appearance to renew her protection order against him in mid November. And so again, the protection order case was dismissed. The evening before Monica was found at the side of the highway, her neighbors heard raised voices and screaming coming from inside of the apartment. Sadly, nobody called the police. Brett was arrested and taken into custody on the 22nd of January, 1998 a week after Monica had been identified, he did not resist arrest and was charged with kidnapping and interstate violation of her protection order.
(16m 3s):
Worryingly. Dominique was in the care of Monica, how, when she'd been killed, but she was not with Brit at the time of his arrest. The police Could only assume that Britt had hidden her somewhere Or much worse. Don Clark, the special agent in charge of the case said, I hope this little girl is still alive. Brett was facing anywhere between 10 years in prison. And depending on the outcome of Dominique's disappearance, the death penalty on the morning of Friday, the 23rd Britt was ordered to undergo a medical evaluation where he admitted that he hadn't taken his lithium prescription for around a week.
(16m 49s):
Lithium is usually prescribed for manic depression or bipolar disorder. Monica's funeral was ready to go ahead the next day. And the family asked for donations and lieu of flowers in order to assist in the search for the missing toddler. However, On the Friday afternoon, Brett led officers to a secluded wooded area and Northeast Harris county. The ground was swamped, which made the search difficult, but Brit continued to direct the police. And eventually at 3:30 PM, authorities finally made a grim discovery. Dominique's Tiny body was folded inside of a red suitcase, which had later been buried next to her reservoir.
(17m 38s):
After concluding the search, a member of the police force said we had hopes and he initially led us to believe that she was alive. It appears she was killed to the time that Monica was Killed. At this Point, they were waiting for autopsy results from the remains of Dominic to discover the true horror of Britt's actions. The police were working to build their theory, that Monica was bludgeoned to death in her apartment and later transported and Brits track alongside Dominique to the area she was dumped. They believed that Britt had then taken, dominate back to his apartment alive, where he eventually killed her Joe Mazza Monica's uncle spoke to reporters on behalf of the family and candidly spoke or the family's heartache.
(18m 32s):
He said, they've had one blow after another. Our souls are torn apart, but we do have faith that our heavenly father loves us regarding dominate. He said she was so close to the Lord that she was happy all the time. She enjoyed life as much as any little angel could. She was a beautiful little girl. And I don't know how something like this could happen to her. The autopsy was concluded and Dominic's official cause of death was recorded as suffocation. Hello, true Crime fans. I am so excited to tell you about today's sponsor unit dragon gift giving is harder than it's ever been.
(19m 13s):
You want to get something thoughtful and amazing, but also safe for a person or a family to do at home. This is where unit dragons, wooden puzzles come in with a name like unit dragon. You know, they're amazing. Each piece of these puzzles have a beautiful, unique shape. And when you complete the puzzle, it's not only a completed picture, but the puzzle itself is something fun. My absolute favorite are the animal puzzles. They're so beautiful. And specifically the majestic Wolf, the pieces of the majestic Wolf are birds, rabbits, and other animals, which all combined to create the majestic Wolf itself. I don't know how all the little animals can combine to create such an amazing majestic Wolf and it's all made of wood.
(20m 1s):
It's unbelievable. This is an absolutely unforgettable gift for anyone. Just go to unit dragon.com, pick out your puzzle and use promo code crime 20 for a 10% discount. Now this offer expires October 1st. So go to unit dragon.com, promo code crime 20 for a 10% discount. And I'll put a link directly to Yuna dragon in the show notes below. Thank you so much to unit dragon for sponsoring this episode and supporting indie podcasts On Wednesday, February 4th, 1998, Britt rip Koski was charged with two first degree felonies murder and aggravated kidnapping, which meant he was now eligible to receive the death penalty, the salt lake Tribune rights, because it involves the intentional killing of a child.
(20m 52s):
Under the age of six, the Texas case is considered a capital crime. Unlike Utah, Texas has no life without parole, sentencing provision, but killers with a capital conviction must serve at least 40 years before they're eligible for release. The final decision to seek the death penalty was decided by Harris county district attorney, Johnny Holmes. He was finally laid to rest on Valentine's day, February 14th, 1998 After Britt's arrest another woman.
(21m 33s):
He used a false name for protection. Came forward to talk about her sister's experience with Brett and the trauma. He'd forced her to endure. When he also stocked and threatened her life. The lady uses the name, Linda and her sister's name is Jennifer. A desert news article claims that Jennifer worked alongside Britt in 1996. And although she wasn't interested in him romantically, he never gave up on pursuing her. He showered Her with numerous bouquets of flowers and left unwanted gifts outside of her house. As though that wasn't already strange enough, he then stole a framed photograph of Jennifer and her children from her desk at work added a small image of his face alongside her family, and then sent it back to her.
(22m 26s):
Jennifer Was so afraid. She moved home three times, but brick kept finding her. He stared through her windows at night and would write rambling fantasizing letters to her that spanned across numerous pages. Jennifer also filed for protective order against him, but the police never took her seriously. Jennifer felt her only option was to protect herself and even considered buying weapons to do so. Linda believes that the police had totally failed Monica because they never took her sister seriously. Meaning that Britt continued to walk free.
(23m 6s):
She says the police never did anything. We did what we were supposed to do. We reported everything. I don't think this would have happened if they would have listened. Brit rip Cousey's trial finally began on August 2nd, 1999 on the very first day, Brits confession, where he coldly discusses the murder of a two year old Dominique was played to the court. Three jurors were so horrified at the level of callousness that they broke down in tears and had to compose themselves in the recorded. Confession. Britt says that after taking Monica's and dumping her at the side of the highway, he drove her van to his home.
(23m 51s):
They arrived in his apartment in town park, Houston on Christmas Eve, Brett says his intention was to leave Dominic at a shopping center where she would ultimately be found, but he couldn't do it instead. He gave her some food Bater and laid her to sleep. Britta said to have spoken calmly to officers while explaining how he suffocated Dominique in the early hours of Christmas morning, he claims he placed his hand over her tiny mouth and nose. While she slept on a couch in his apartment and says, I put my hand over her head. She had a little small head.
(24m 32s):
It wasn't hard to do. I felt her hand, her little hand trying to pull it away. At that point, I had to pull her closer to me and held her. He says he did this until she stopped. Kicking Britt had prepared a suitcase for Monica's body. And his intention was to go back to the area where she had been left to transport her elsewhere. But Monica's body had already been discovered with the spare suitcase, lying around Britt, then folded Dominic's body into a fetal position and left it near a tree in Northeast Harris county. Before going to celebrate Christmas with his family and Baytown, Texas a week later fearing Dominic's body would be found.
(25m 17s):
He went back to the area to retrieve the suitcase and dug a shallow grave near Sheldon reservoir, where her remains were eventually located by police. He told officers that he had left a photograph and Teddy bear and the suitcase with her, but upon recovery, this turned out to be a lie despite his long and detailed confession. The defense argued that Britt an avid user of cocaine likely smothered dominate by accident while cradling her too forcefully insisting that he would never have killed her purposefully. Brit also adopted this innocent explanation and claimed to have wrongfully confessed to the intentional murder of Dominique.
(25m 59s):
While under the influence of drugs, the court then heard the grueling stories from other Laming victims of Brit Brits, ex girlfriend. Denise testified that she had met Britt as a colleague in 1995. And that their relationship only lasted a few months before she had fallen in love with somebody else. She was upfront with Brett and had told him that she was no longer interested, but as expected, he did not accept this brick continued to come to her house and stare through her windows at night, even though she was now living with her new partner, the pair were forced to move again, to escape him. And Denise told him to stop numerous times, but he wouldn't.
(26m 40s):
He then tried to hit both Denise and her boyfriend with car a Murray city police officer also testified discussing a conversation he'd had with Monica over the phone prior to her death, she had called the police desperately for advice in fear for her life. After receiving horrifying videos, pictures and letters from Brit, the police contacted Brett to gain a further understanding of what was going on and Britt assured them that he would stop all contact with Monica. Unfortunately, the police believed him and hadn't investigated these claims further The testimony came to an end just two days later on the 4th of August, 1999, it took just three hours for the jury to find Britt, rip Koski, guilty of the murder of Dominic.
(27m 36s):
From on the seventh, the court finally got to hear Brit's confession regarding the murder of Monica. He claims he was living in Houston and had decided to make an unannounced visit to Monica's home there. He claims to have learned that Monica was seeing another man, his Dominic sat watching TV. He proceeded to choke Monica in the washroom. He says, she looked at me like she kind of knew it was going to happen. I was face-to-face with her over the, my hands covering her nose and her mouth. I told her, don't worry, we'll be together again. She tried to hit me again. And then I saw her eyes roll back. I gave her a hug and said, I'm sorry.
(28m 18s):
As he was carrying Monica's body. He accidentally dropped her, which had cracked her skull and caused blood to pour out over the floor. He says, my heart was beating 20,000 miles a minute. I wanted her buried. Nikki didn't know what was going on. He cleaned up the bathroom and after disposing of her body then returned to the apartment and to check for remaining evidence before heading back to Houston with Dominique, after hearing the confession, deliberation began again, this time the jurors were to decide whether or not they believed the death penalty was suitable punishment for Brit, according to a Houston Chronicle article published at the time, the death penalty in Texas is reached.
(29m 6s):
When jurors can agree that the defendant poses a future risks to others, if they agree, the defendant cannot be charged with life in prison and must receive the death penalty. His defense argued that he could not pose a threat to society if he spent the rest of his life in prison. However, the prosecutor, Carrie Allen said he is a walking, talking, continuing threat. You're the only ones in this room that can prevent this from ever happening again. On the 10th of August, the jurors reached the unanimous decision that Brit would a future threat to society. And the district judge, Doug shaver handed him the death sentence.
(29m 48s):
Britt rip Koski was described as composed showing no outward emotion as his sentence was read out and simply let out aloud sigh, upon hearing the decision following the sentencing Monica's husband, Nathan was elated and relieved that justice had been served. He was quoted saying he didn't ask her if she wanted to live, or if she wanted to die, she didn't have anybody standing up for her. Why should he be any different Dominique's grandfather also agreed with the outcome saying this has made a believer in the death penalty of every family member because of the utterly depraved and evil manner in which he took Nikki's life and Monica's life.
(30m 32s):
Although Brits continuously brazen obsessive behavior was proven in court by many victims and his evil actions resulted in the death of an innocent mother and child Britt's family were devastated and felt the sentence was unfair. His mother Cynthia spoke to reporters following the trial and said, there are more than two victims here. Brit and Monica had a long tumultuous history. I'm not making any excuses because they've had a tremendous loss, but so have we, he's never been a bad or violent child. He'd never been in any trouble until he met Monica. My son is not the vicious animal that they made him out to be.
(31m 13s):
He loved too much and she knew it. His mother believed he had mental health issues and needed help. What she claimed. She can prove with receipts from many different psychiatrists. Brit arrived at the plant scape death row unit at limits in Texas on September 15th, 1999. There he waited a date for execution and began the process of appealing his charges. Something he has continued to do over the years. The first appeal was filed on November 7th, 2001, which pointed out many of the errors, Britt felt were made in the handling of his case.
(31m 54s):
Within the appeal, more details about the investigation and his arrests were made public. It revealed that the day after Monica's body had been identified, FBI agents arrived at Britt's apartment in Houston, where they had informed him of the investigation and asked for permission to search his property brick consented. They did not find any further evidence, but did make note of a crack pipe that was lying around later that day, Brett called a detective and told him that he had been with Monica and Dominique around the time of their disappearance, but that the three had parted ways in St.
(32m 35s):
George Utah on the 21st of December, then just a few days later, he changed his story. He called the same detective to tell him that he had brought Dominic to Houston and that a friend of his had taken her to Mexico. The alternating accounts implicated Britt and Dominic's kidnapping and made detectives extremely suspicious on January 22nd. When Britt was arrested, detectives conducted a pat down search of his body and discovered fond cords and a neck tie on the way to the station. Britt then told the officers that he wished he had behaved in a way that resulted in them shooting him.
(33m 18s):
He had scratches on his face and a slash across his wrist, which he claimed was from a suicide attempt. The night before, after receiving medical treatment for the wounds, he was taken into questioning after confessing to officers and leading them to Dominic's body. A blood test was carried out, which revealed cocaine and Britt system in the appeal. The main error presented was that Britt was unable to properly waive his Miranda rights. Meaning he continued to cooperate with police despite his right to remain silent due to his level of intoxication, which eventually led to Brit implicating himself further in the crime.
(34m 4s):
Brett presented expert testimony provided by psychologist, Dr. Paula Lunberg love, who argued that due to stressful conditions, cocaine use and breaks clinical diagnosis of bipolar disorder. He was incompetent to waive his Miranda rights independently. This error was overruled. There were also several other errors listed 24 and total another fault noted was that Britt Feldy was inappropriate per footage of the recovery of Dominic's body to be shown at trial. As he felt this built unfair prejudice against him, the prosecutors argued that it was submitted into evidence to further the understanding of how gruesome his actions were.
(34m 51s):
And that prejudice is not sufficient reason to exclude evidence at trial. This was also overruled. The appeal was eventually denied. He re appealed the decision twice, but it was rejected again in both 2003 and 2006. In 2010, he filed another appeal asking for habeas Corpus relief and arguing that he should not be executed due to mental incompetence. Habeas Corpus relief is a ruling that would allow for it to be released from unlawful detention, suggesting that he had been wrongfully convicted.
(35m 35s):
He argues that he suffers with disorder and various other psychotic disorders, which assisted officers and coercing him to confess to murders in voluntarily. He also argued that his mental disorders should have ruled him incompetent to stand trial. Despite this, the conclusion of the appeal stated that Britt rip Koski had not provided claims viable enough to relieve him of his sentence. And again, the appeal was denied. Although Britt continued to argue that his sentence was unlawful. The countless appeals continued to be declined. And eventually he received an execution date, February 20th, 2013, however, a month before he was due to be executed, a district court confirmed that Britt was mentally incompetent and his impending execution was halted as a result.
(36m 33s):
gawker.com wrote an article on their website about writing to Britt as part of an ongoing project, which involved talking to inmates on death row, who were facing imminent execution. They asked Brit questions about his life and about his thoughts on various issues. They eventually received a reply from Brit, but it was a double-sided sheet of paper. Scrawled with unintelligible writing. Britt had completely ignored any of the questions they had put to him in their article. They say we present this letter only as an example of the mental state of one inmate on Texas' death row. They also forwarded the letter to Britt's attorney who told them Brit is incompetent and his letters are indecipherable.
(37m 19s):
Britt appealed again in 2016 for his death penalty sentence to be dismissed due to his incompetence, but faced another denial. And despite him being ruled mentally incompetent, he still sits on death row. The court ordered that his execution date be halted until his mental state stabilizes rip. Kelsey has remained on death row for over 21 years. This case is a little more significant to me personally, because I know Brit, I worked with him years ago and in fact, Britt had asked me to go out. Fortunately for me, he was not able to find my house one night.
(38m 1s):
I really don't know why, what went wrong, but I I'm here now to tell the story. And I'm grateful for that. I also wrote him a letter he responded. And the letter that is included in the YouTube video is the letter that he wrote to me. And like the one that Gawker received from him, it's it's indecipherable, it's jibberish. I will also post that on my website. So you can take a look at it there. This episode is just the beginning of a series that I called down. So look for those in the future. And again, thank you for joining me.
(38m 42s):
Take care. Thanks again for listening to true crime by Indy. Drop-in if you would like your show featured, reach out to us at Indy drop-in on all social media or go to Indi drop-in dot com. See you next time.