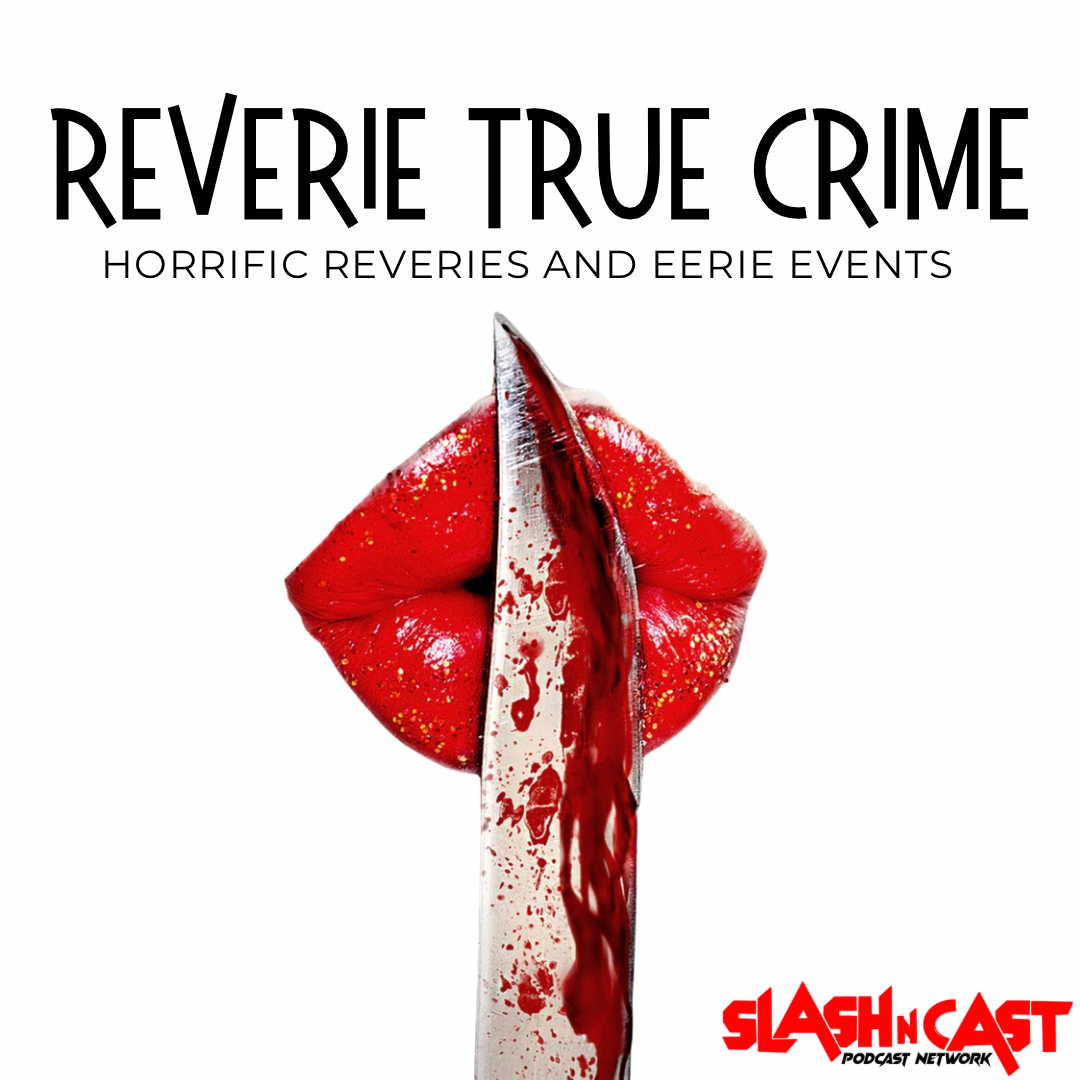 Subscribe
Subscribe to Reverie True Crime on iHeartRadio: https://ihr.fm/2UMzZH8
Subscribe on Stitcher https://bit.ly/2UZ1GzU
Subscribe everywhere else – https://bit.ly/3lj7M6s
**Try listening on the GoodPods app – https://goodpods.app.link/VLnHGdCx0hb **
The Pierce family women were the best of friends. Mom, Rebecca and her daughters – Vivian, Amanda and Kimberly were so close.
In 2009, Vivian was in an abusive relationship with Damon Butler which turned deadly. Damon took the lives of Vivian and her mother, Rebecca. It was brutal. Kimberly and Amanda made it through that difficult time but unbeknownst to them, there was more devastation to come.
In 2015, Amanda's boyfriend, Brayan Espana, was also an abuser. They'd been together for a few years but Amanda was ready to finally make her escape and be with her children. Unfortunately, the night she was trying to leave, Brayan called the police. Amanda hanged herself with the cord of an iron. Or…did she? This case is going to have multiple parts. There are a lot of recordings that I have permission to play and I want to make sure that everything Kimberly has collected over the years gets heard. Get ready for a deep dive. #JusticeForAmandaPierce
Written by: Paige Elmore and Kimberly Mullens
❤️ There is something you can do to help. You can call and/or email the following people and ask for Amanda Pierce's case to be reopened and reinvestigated.
Grayson County District Attorney, Brett Smith: (903) 813-4361
WRITE BRETT SMITH: smithb@co.grayson.tx.us
Grayson County Police Department: (903) 813-4200
WRITE SHERIFF TOM WATT: wattt@co.grayson.tx.us
Texas State Attorney General, Ken Paxton info:
MAIN SWITCHBOARD (512) 463-2100
https://www.texasattorneygeneral.gov/contact-us-online-form
CRIME VICTIM STAFF (800) 983-9933 or (512) 936-1200
WRITE THE CRIME VICTIM STAFF: https://www.texasattorneygeneral.gov/crime-victims/crime-victim-services-contact-us
Texas House Representative, Reggie Smith: (512) 463-0297
WRITE REGGIE SMITH: reggie@reggiesmithfortexashouse.com
Honorable Pat Fallon: (903) 820-5170
WRITE PAT FALLON: https://fallon.house.gov/contact
Transcribe
(0s):
Welcome to true crime by Indy drop-in each week we feature an episode from the best independent creators hit subscribe for more great, true crime content. If you would like to help indie drop-in support indie creators, you can buy us a coffee. Just go to buy me a coffee.com forward slash indie drop-in or click the link in the show notes below today's episode is from reverie true crime. Don't forget to check out the show notes for links to subscribe and follow on social media. Enjoy the show. Welcome to reverie true crime. I'm your host page. And today's episode is about Amanda, Rebecca and Vivian Pierce.
(43s):
A family of women trapped in turbulent relationships. Domestic violence took their lives and the man allegedly behind Amanda's death has never served the time. I personally feel like this case is a major injustice and needs to be re investigated thoroughly by the Sherman police department and Grayson county, Texas. All of you listening can help get Amanda's case possibly reopened, and reinvestigated here are the numbers that you can call Texas state attorney general, Ken Paxton 5 1 2 4 6 3 2 1 0 0 is the main switchboard and the crime victim staff is 8 0 0 9 8 3 9 9 3 3 or 5 1 2 9 3 6 1 2 0 0 Texas house representative, Reggie Smith, 5 1 2 4 6 3 0 2 9 7.
(1m 60s):
Honorable pat Fallon, Nan 0 3 8 2 0 5 1 7 0 Grayson county district attorney Brett Smith, 9 0 3 8 1 3 4 3 6 1 and or Grayson county police department, 9 0 3 8 1 3 4 2 0 0. I'll also have these numbers and emails in the show notes. So you can help put the pressure on to get Amanda's case reopened and reinvestigated.
(2m 40s):
And this episode, I also want to touch on the murders of Amanda and Kimberly sister, Vivian and their mother, Rebecca. I want to thank Kimberly Mullins, the sister of Amanda and Vivian daughter of Rebecca for sending me all the information on Amanda's. You are a fighter and a great advocate for your sisters and your mother. I know they are all so proud of you and all you have done to spread awareness about domestic violence and their stories, keeping their names alive. Without further ado, let's get into this story about what happened to Amanda piers and the two murders prior started in 2009 in Oklahoma, Vivian Pierce was 28 years old and her mom, Rebecca was 56.
(3m 40s):
Vivian was a mother of two, a son who was five and a daughter who was four. She loved her children and would have done anything in the world for them. Her world revolved around her children. And she was extremely devoted to them. The Pierce family was very tight knit. They would get together and have girl talks sharing what was going on in their lives. There wasn't much that this family of close women didn't know about each other. Vivian was dating a man named Damon Butler in 2009 and they were living together as a happy family.
(4m 21s):
At least that was portrayed from the outside. Looking in. If you were to hang out with Vivian and Damon, he seemed like he was very easy going. Vivian was said to be one of the nicest and most caring people in their town. However, the community did not know what a dark situation she was going through. And the privacy of her home people suspected that they may have had minor problems in their relationship like any relationship does, but it was much more troublesome than anyone can imagine. Vivian was supposed to exchange shifts with another waitress, but she didn't show up for work that day in January, her coworker found out that Vivian had not even picked up her kids from her sister's house immediately.
(5m 16s):
Something felt off. This was not like Vivian at all. A few people went to see what was going on. They went to Vivian's house to see if she was there. When they walked in, what they saw was devastating. Vivienne and Rebecca were both dead. Both had been stabbed multiple times and beaten to death. It was clear as day what had happened to them and even the medical examiner ruled their deaths homicides as many times as they were stabbed and the significant amount of blood loss that they suffered, that is not what caused their deaths.
(5m 59s):
It was the blunt force trauma to their heads and neck. This homicide was ruthless and it was personal as mentioned, Vivian and Damon had been living together even though their relationship was falling apart at the scenes and Vivian was not being treated well at all. She had planned on leaving that relationship. Damon didn't have a history of violence, but he started to drink heavily and do drugs. He was sinking deeper into his struggle with addiction and had a mean and violent temperament towards Vivian.
(6m 40s):
Kimberly said that Damon was becoming very controlling and possessive of Vivian almost to the point of being a complete stalker. He acted as if Vivian was his possession a few days after Vivian and Rebecca's horrendous murders. Damon Butler was taken into custody and charged with two counts of murder. In the first degree, the day of the murder, Vivian was planning on making her way out of this volatile relationship. She had been packing her bags and getting everything situated to leave Damon that particular day.
(7m 21s):
Damon unfortunately got off work early and came home to see that she was actually going to leave. She wasn't bluffing. And this sent him into a downward spiral into madness. Damon began to beat her and stab her until she was lifeless. Vivian's mother. Rebecca had gotten curious about why she had not heard from her daughter. Damon told her that Vivian left on foot and asked Rebecca if they could get into her truck and ride around to search for her. Of course, Rebecca obliged, they looked around for a while. And of course there was no sign of Vivian anywhere.
(8m 3s):
So they went back to the home. As Damon got Rebecca to go inside, he beat her and stabbed her to death just as he did to Vivian Damon decided to flee, attempting not to be found. When he was finally arrested, he had blood all over his clothes and a cut on his finger. He made up a huge lie that he did not have anything to do with their murders. But he said that someone forced him to watch as they brutally killed them, both right in front of him. In the end, there was too much evidence against Damon and he can no longer deny it.
(8m 45s):
He finally admitted what all he had. Kimberly wanted to know why he did it. She asked him why, why did you in the lives of my mom and sister? Why did you kill someone that you said you loved Damon responded that he didn't want to lose Vivian. He didn't want her to leave. This is only the beginning of the tragic events that started to take away. Almost everyone. Kimberly Mullins loved Amberley and Vivian's other sister.
(9m 25s):
Amanda piers was 32 years old in may of 2015. She was living in Sherman, Texas. And unfortunately she was also in a very abusive relationship. She had been dating an illegal immigrant for about three years. Brian . He had two outstanding warrants for domestic violence. At the time, one of the warrants was from him beating Amanda in public in 2014, Amanda and Brian still stayed together. After that. This was not his first time to lash out. Brian has a history of violent behavior, especially towards his girlfriends.
(10m 11s):
He had charges in September of 2009 for assault causing bodily injury slash family violence. The victim of his assault was 27 year old, Emily Chacho. She called nine one. One saying that Brian had assaulted her officer Carson was sent to the home and Emily came to the door, crying, telling the policeman that she had been with Brian for eight months. Emily said that she and Brian were talking on the phone and he said he was on his way to the apartment. When he got there, she said she could instantly tell he was intoxicated.
(10m 53s):
And, and since she told me to leave and he went outside to the balcony, lighting up a cigarette while Emily went out there to talk to him, he allegedly got in her face and said, what? You don't think that I won't do it. She said that he went crazy, kicking the glass balcony door while she was begging him to stop it and leave. Instead of just leaving, he kicked the door and Emily panicked. She splashed her tea in his face. Brian allegedly grabbed her by the arms and started screaming at Emily, kicked him in the stomach to get him off of her.
(11m 37s):
Brian finally sat down on the couch beside Emily and started to talk, but she gave him the cold shoulder. This got under his, he began kicking her legs saying, Hey, I'm talking to you, Brian, spring up from the couch, grabbing his cell phone, saying what you want to call the police. We'll go ahead throwing the phone at her. And this is when she made the call to the police. Emily told officer Carson that she was physically hurting and that she was upset that all of this had taken place. The police report states that Emily had a light red mark on the bridge of her nose and red marks on both of her arms.
(12m 25s):
She told the officer that the marks were from Brian, grabbing her and headbutting. Her. Brian told the officer that he never hit Emily and only talked to her saying that he was holding her because she was angry. And he wanted to know why he said, Emily slapped him across the face while she was holding him for no reason. But he said that the slap was no big deal to him. Of course, Brian claimed that the headbutt never happened. The officer reported that Brian did not have any marks on him at all. And he was arrested a few years later when he was with Amanda, there was a police report made of assault causing bodily injury.
(13m 11s):
The police report states that on May 25th, 2014, officer Emerson was patrolling. When he saw a red, 1990 Acura parked on the west side of the road, the car was parked crooked on the road and the doors were open. A white, 20, 10 Chevy was parked in front of the car. At first glance, it looked like these vehicles had collided. So he stopped to see what was happening. When officer Emerson got out of his vehicle, he saw Brian by the driver's side window of the Chevy and his arm was halfway in our window.
(13m 51s):
As he jumped up and down, trying to pull it out. When another officer walked up to Brian, the driver, Amanda rolled down the window and let Brian's arm lose. He and officer Emerson walked towards the police car. As Brian told his accounts of what happened. He said his car, the red Acura was not running and Amanda was backing her vehicle up so they could jumpstart it. As Amanda was backing up. He said that she struck his car. When officer Edwards went up to officer Emerson, he informed him that Amanda had a swollen eye and Brian had just assaulted her officer Emerson walked over to Amanda and saw that she had a cut on her left eyebrow.
(14m 41s):
It was swollen and bleeding. Amanda was crying in pain. He notified dispatch and requested EMS to the location. So can check her out. He also requested a warrant check on Brian officer Emerson was informed that Brian had an outstanding city of Sherman warrant for no proof of financial responsibility for $300. He then put Brian in handcuffs and into the back of his patrol vehicle. After the fire department got to the scene and checked out Amanda's injuries, she opted not to go to the hospital and they gave her an ice pack.
(15m 24s):
Officer Emerson read Brian his rights, but he waved them. So he could talk. He was asked about the assault to which he said he and Amanda lived together and they were engaged. His car had a dead battery and Amanda was backing up so they could jumpstart it as she was backing up. Brian said that she hit his Acura and kept pushing it into the street with her Chevy. He said that he ran up to her driver's side window, reaching into her vehicle and taking the keys out of the ignition. Afterwards, he headbutted Amanda causing her eye injury. Amanda started to roll up her window, which is when Brian's arm got stuck halfway inside.
(16m 10s):
When he was asked, why he hit Amanda, his excuse was that. So she would stop ramming his car. When officer Emerson inspected both of the vehicles, there were no dents scratches or any damage to either vehicle. The only damage he could see was a mailbox that was knocked over. Amanda was asked for her statement. Next. She said that she was backing up her Chevy to jumpstart Brian's Acura. She said Brian was intoxicated and upset, but she didn't know why he was so upset. Amanda said that he ran up to her driver's side window and started screaming at her that she had hit his car.
(16m 55s):
Amanda said she kept telling him that she didn't hit his car. And he started to punch her in the face. So she rolled up the window to prevent him from continuing to hit her, which is when his arm got caught in the window shortly after is when the police showed up. Amanda said that her face was hurting, but that she would be okay. She didn't want to say that she was assaulted or press charges on Brian. She was wondering how she could get him out of jail. Officer Emerson left to take Brian to the Grayson county jail, where the officer sign the return on the Sherman police department warrant.
(17m 37s):
Brian pled guilty to no proof of financial responsibility and was released to the jail staff. All of this suggests that Brian is very capable of what may have really happened to Amanda peers in mid may of 2015, the couple had an explosive argument that would start the chain of even more horrible events. The argument turned physical and Brian told Amanda that she had to leave, that she had to find somewhere else to live by 7:00 PM, May 14th. Amanda later told her friend, Amber that Brian threatened to choke and kill her.
(18m 23s):
If she did not get out, Amanda didn't argue with him about it. She wanted to pack her things and go, in fact, she had already been talking to her sister, Kimberly, about a plan to leave. Anyway, she was saving money to leave Brian and she hid it away, hoping that he wouldn't find it. This was all part of the plan that she had told her sister Kimberly, about just a weight before this incident. The threat that Brian allegedly made could have come to fruition and explain what a lot of people suspected actually happened to Amanda.
(19m 5s):
Amanda walked to a nearby neighbors named Mrs. Thompson at five 20 that afternoon and called up her friend, Amber and told her what she needed to do. She also asked Amber a favor. She needed someone to pick her up and desperately needed a place to say. Amanda talked to her sister, Kimberly that day as well when she was looking for Amber his phone number. And when she told Kimberly she found it, she also told her sister that she would call later because she wanted to talk to her son, Jordan, who was living with Kimberly at the time after Amanda talked to Amber and they made arrangements, Amanda was going to call her back and let her know whether it was okay with Brian.
(19m 51s):
If she had to wait until the morning to be picked up the neighbor, Mrs. Thompson heard the conversation and proceeded to ask Amanda about the bruise that she saw on her chest Amanda's shirt was cut low enough where Mrs. Thompson could see an awful bruise. Amanda told her it was a mother's day gift from Brian, a few blows to the chest. This comes up later as well. So let's stick a pen. And the fact that she already had the bruise when she was at Mrs. Thompson's Brian clocked out of work at 5:19 PM.
(20m 33s):
He went to a gas station and drove straight home that evening. Brian first told police that he got home at six and his work was only six miles away. He claimed that he was talking to a neighbor for a few before he went inside. This would have given Brian an hour with Amanda before he called the police. A very important detail to note is that he would change his story to say he got home at seven, even a friend of Brian's named David who worked with him and live downstairs, said that Brian pulled up to the apartment shortly after he did.
(21m 15s):
And David said he was home between five 30 and six. That afternoon. What I'm going to play for you now is David's phone interview with law enforcement. Hello? Is this David? Yes. Hey, Dave's taking John Sherman police department. How are you doing? Okay, good. Hey, I got a couple of questions for you referenced to deal with the Amanda the other night, the you work at story aircraft, right?
(22m 5s):
Yeah. Do you and Brian ride together to work? No. Okay. What time did you come home? Thursday night. Thursday was the, I was over the bottom. So I must have talked down until about six something around 5 30, 6, 9 36. Okay. What time did Brian get home? Shortly after me. Okay. And did he go into the house or, or just, okay. He went straight into the house as far as I know he did.
(22m 47s):
I don't, I don't know. I mean, I don't know. I'm sure he did because he was telling me that y'all, might've stood up back and drank and talked for a little bit. Do you remember that? Well, I mean, we talk, we talk all the time. I'm not real. We maybe we did talk that night. I don't really remember. Okay. Yeah. Can you kind of walk me through what happened whenever? How long after y'all you got home? That everything happened upstairs. Okay. Well, I heard him yelling for Amanda and then I heard, oh my God.
(23m 29s):
And then some minutes, probably five minutes, maybe 10 minutes later, he come running down the stairs, knock on my door and said, see it herself and help him get it out. So I went up there. So we were both doing CPR on her and it wasn't working. So she was dead. I tried to tried to get this to his head. I couldn't get it through. And finally, I just grabbed him by the arm and pulled him off of her. I said, Hey, she's just a pulse. She's not reading.
(24m 10s):
There's nothing start pace is called, settle down. Okay. So that probably did a little bit of that for a minute. And then he probably, I think he thought dawned on it, trying to think it would hit him, that she wasn't coming back. Okay. Yeah. How long after, how long after he got home, did you, or did he call for help? Well, we were up there giving her CPR for a good, I don't know, 15, 20 minutes. And you know, like I said, the whole time we kept checking nothing, no fault. Didn't get no pulse, nothing opened up her eyes, nothing, you know, nothing, God, without moving, there was nothing that y'all call nine 11 after that.
(24m 59s):
Yeah, yeah. Yeah. He called him and he hands me his phone having to talk to him and then had his phone back to him. So he only had CPR for about 15 to 20 minutes before you called 9 1 1. It was probably, I would say probably at least 15. So we were, we were doing our best to try and get, you know, see if we could get her back up. Where was she at? Whenever you went into the apartment? In the, in the closet. Okay. And was she still hanging whenever you went inside? No. No, he, he, he, he pulled her down. He pulled the cord down through his hands. And did you see him do that? That's what he told.
(25m 39s):
Okay. Totally. You didn't see that issue was actually laying on the floor whenever you got there? Yeah. So he was only four when I went in there. Yeah. Okay. Which way were feet pointing towards the wall? The head was in the middle, towards the middle of the closet. And I'm kinda sorta at an angle, but the knee, like the knees were against the wall and, and you know, in the feet let the bottom of the leg were, you know, horizontal with the law. You know, she was there. She had, she had to drop to her knees to, to, to do that. Right.
(26m 21s):
The, the level was the same height. She is, you know what I'm saying? Where are you hiding? Oh, it was on. So she, she had to drop to her knees to make that work. And that was the position that I saw. All that looked perfectly normal. You know what I'm saying? And as far as I could tell, she accomplished what she set out to do. We couldn't get her to come back. We couldn't get her to, do you ever known her to do anything like this before? No, but he did tell me, he did say I heard him say he tried it five months ago.
(27m 7s):
Okay. Yeah. Have you ever witnessed anything going upstairs, any fighting or anything like that? Yeah, they, they had a few hundred minutes. Yeah. And then how about any physical altercations? Well, I never, sir. I never saw anything. I never saw any of that. No, I didn't see it dying. I just heard just the dark verbals and yeah. Okay. What time does Brian normally get off work at craft? Not think he's usually off about five 30, somewhere around 5, 5 30.
(27m 49s):
Okay. Anything else that you think that I need to know about? Well, I don't know. It may just be nothing, but I kept hearing something noise is CLL, sub body hitting the floor or a piece of furniture, heavy furniture hitting the floor up there. And, and I asked him about that and he said she calls down a lot. And that was that, that same day or other days? No, I was questioning that in the deck the day afterwards on Friday, I asked him about that.
(28m 29s):
The lady across the street over here said that she has come, went over there. She called over there. And since she needed to get out of here, Brian was at beat her up. She needed to get out of here. And this was that's what the lady across the street said that that was like at three o'clock as soon of that lady to help her get to her friends in Oklahoma and somewhere between that phone call. And whenever he got home is when she did it. So that's probably got me wondering what, even if there was some violence going on up there, she started the right thing.
(29m 18s):
She went to the right stuff, the right steps. She started calling somebody for help. Right. But why didn't she just stick with that? Why did she resort to going to do and what she did that was that's what's gotten me pauses. That doesn't make sense. She was trying to do it the right way. She was calling for help. If that, you know, where, where did that break down at? I don't understand that. That's that's, that's cute. That's that's kind of funny. My son says to me, she's wanting to get help and then turns around and results to suicide. That's kind of drastic. Don't you think? Yeah.
(29m 58s):
Yeah. I mean the stumping noises you heard on the floor up there that you thought might've been furniture or something you thought that was, that they did that did happen the day of the suicide? No, no days past, no, that was days before that. I'm going to have to pull up that days before that for up and down. So just spelled out a lot and I said, okay, fine. Let's leave it at that. How long have they lived upstairs? Oh, they were here long before I came. Okay. So how long have you lived there? Oh, about three months. So over the course of three months, you've heard that it's bumping the mortgages on the floor several different times.
(30m 40s):
And, and you know, there'd be arguing and going on through. I used to say at all about, she comes down the steps out the door or out into the yard, get in the car, go, come right back with more beer. Go right back up steps. You never hear? No. Did you see her the day before the y'all found her in the closet? Yeah. I saw her the day before she gave me some, but was it something she cooked? She cooked something. She gave me half of it. Then I am not some ham. Not that day though.
(31m 22s):
No, not that day. No, it was the day before. Okay. Yeah. Yeah. She had, she had, she had cooked the ham and she gave me a big chunk of it and we used to talk all the time. I thought, I thought she was pretty nice girl. I didn't realize she had many problems, you know, not to do what she did, but apparently she did have some more issues than what she was showing. She ever confide in you and talked to you about anything that Brian was doing to or anything like that? No. No, no. And it was funny today. How the lady across the street, when it happened, sciency had bruises all across your chest out today. She tells me she just had a bruise on her shoulders.
(32m 3s):
All I saw I'm like, that's not, like you said two days ago, so I don't know about all this. See, please put girls, he girls in there where they get to go. They do. I don't know. I don't think he, he did anything to make her do that. I don't think so. This was more a built up issues that just over overcame her, I guess. All right. Well, Mr. Ramsey, I appreciate you talking to anybody. Anything else? I may give you a call and I appreciate it. All right. Okay.
(32m 44s):
When Brian got home is when Amanda would have probably been packing her things or attempting to leave. Brian frantically called the police shortly after he claimed he arrived home. He said, Amanda tried to complete suicide. He claimed that he found her in a closet with an iron cord wrapped around her neck. This story would change as well when he would retell it to different people. Officer Sam Boyle and Nick Emmons were the first to get to the apartment at this time, no CPR or any life-saving measures were being performed.
(33m 26s):
Officer Boyle told the other police on the scene, as well as detective Jeff Jones, that he knew the Pierce family. And he was aware that Amanda was in a volatile relationship with Brian. And he knew about his outstanding warrants. Kimberly said that they had contacted officer Boyle earlier that year about Amanda being terrified to leave the situation and all of their concerns. However, she says that when they call 9 1 1, they refused to send a police officer out during a violent assault. Kimberly was already on the way to try and help her sister and was scared to death of what Brian May do before she arrived.
(34m 14s):
So I want you all to hear some recorded statements that were taken. This first one I'm going to play for you now is the 10 minute recording of Mrs. Thompson's witness statement to the investigator, Ms.
(35m 2s):
Thompson, it's detective Johnson, Sherman police department. How are you doing? I came by to see you yesterday. And your husband says he was working. I didn't get a chance to give you a call, but I figured I'd call you today. I actually came by yesterday and I don't even know the day I'm on. Okay. The reason I called Mr. Mullins, I guess, had talked to you and he said you might have some additional information for me, Mr. Justin Mullins, and may or maybe it's his wife, Kim.
(35m 44s):
Okay. Marie. Okay. I know. I don't know. I mean, I know Kimberly and I know enough not by names or say them anyway. No, that's okay. I'm the one investigating the attempted suicide over at the house next door to you. And he said you may have some additional information for me. So I was going to call and see if you could kind of walk me through what, what you knew about everything, what happened on Thursday and anything that's happened after that? Well, I mean, I, you know, she haven't spoken to me and Miranda has not spoken to me in a while. And Thursday, our son called and said, well, you know, Kim would come in with him at five 30 and we will get him ready.
(36m 30s):
And the doorbell, the ring in my home. And I opened, I Nica Amanda and I opened the doors and say hi to him. You know, she said, can I use your phone? And I'm like, sure. I mean, yeah, come on in. And I gave her my phone. I said, now we're leaving at five 30, you know? And he was like 5 0 5, maybe, no, it was a few minutes. And she took her phone and she took my phone and went out into my deck and over there in front of my house. And she was talking to me. She said, when she came in her face guy, I used my phone. I said, sure, she, I want to call him my friend in Oklahoma.
(37m 11s):
And I said, well, sure, he used the phone, but we need to be out of here by five 30. And so she went back, I stayed outside and my husband said, you know, she has the bruise over her, her left side, that Frank over behind him, you know, over her, her breasts create here at the top. And so I said, no, I didn't see it. But when I went out shy, you know, to kind of them and you know, it was already, we had to go and she was talking to somebody in the phone and she had told me that she was gonna call her friend in Oklahoma. And so, you know, she gave me their phone and she, I said, what's going on with you?
(37m 56s):
What's what's that? And so she pulled the shirt and she said, oh, I was a punching bag two days ago. And I'm like, whoa. So anyway, I, you know, as she said, her friend could not come. Maybe her friend was supposed to come, but she supposed to be out of there by seven o'clock and that's pretty much it, we left. And then, you know, the rest is whatever happened after, you know, when we get home about seven 30, maybe you talked to anybody else since then. Well, did the guy downstairs, I don't know his name or whatever. I mean, you know, he has the white car, right?
(38m 38s):
Cause when I, when we got in, you know, 7 30, 7, 45, they were outside until, you know, the kind of, you know, I asked him across what's going on. And he told me, and I said, whoa. So I talked to the detectives and then later I think the next day he told me, he said, no, he had said that he, he, he helped bringing it, bringing her, her boyfriend, whatever, Ryan, whatever he wants to her. He, he said, he came down and got him. He got home and then came down and got him to get her down.
(39m 20s):
And I, you know, I asked him, you know what, you know, I was shocked. It's like, you know what will happen? He said, you know, she had the hang hotel, blah blah. And so I said, how do you know, how do you got her down? He said, well, how does she do it? You know? Cause she's a tall girl. And I, you know, I never seen, he said, did the rack, the guy said the rack over the clothes rack. And I said, well, I don't know what you're talking about because I have been in that room with the other tenants before the owner of the home, his wife. And so I said, I'd rather know what you're talking about.
(40m 0s):
Anyway. He said that she hang herself with him. Well, he said it was bell and she had it. She put the belt over good rack. hi her shelf and got on the trail on his knees, wherever he's saying, you know? But again, you know, I wasn't there. I don't know, you know, but my mind I'm like, wait a minute. I'm under was like probably five seven or, you know, five eight was pretty tall. Compare with me. I said, you know, I've been there and they slide, I don't know. I never seen the rack.
(40m 41s):
So anyway, you know, for course, you know, the guys didn't say anything else and that's pretty much it. I mean, I know that's pretty much all he said, but you know, he did say to bill, you know, she wrapped a belt around it and put it around her neck. I don't know. I mean, you know, the way, you know, when you, when he was saying I was picturing this, like I said, I was like, wait a minute. She's pretty tall to get. I don't know. I mean, you know, just, I don't know. I mean, we, you know, again, he's, you know, thinking of how he said, you know what he said, know how he said it. He said, you know what?
(41m 22s):
And that's pretty much it. I mean, you know, and then I just kinda, you just look it, I mean, you know, I, I don't know. I don't know. All I know is that she was, you know, which I show her, I showed her and she told me that she had to be out of there by seven o'clock and I heard her calling her friend. Have you ever heard any problems over before or anything like that? Well, I mean, she has said before to me that he had hit her before and I, I, I approached him one time. I went upstairs when they move in there, whatever two months. And, you know, I mean, I always like to know who is there and I know it was a young woman and the guy and he looked Hispanic.
(42m 5s):
So I always started to kind of, you know, being that we're in a street that is kind of strange for having a lot of people, especially that I don't know. Anyway, I always get to know a lot of the main. And so anyway, I have gone upstairs and I seen her with couple of Bruges, but because of, you know, they have it, they had, I'm sorry, but they drank a lot, a lot, a lot. And I kind of, one time kind of said, you know, you, she said that he was here and he said, well, he didn't know who she falls a lot, but he's like, wait a minute.
(42m 46s):
It's only one bed. He doesn't have any rail. They have a need VT TV in the corner. And I mean, you know, but he told me that before. So I'm like, no, I know you hit her. I know you do. And you better watch it because that is, you know, I was 17. That's wrong. You don't, you know, it's not. So based on what she told me, he, he hit her and he ended up directly, directly. You know, I knew that he did, but I never saw him doing was anybody home at the house? Whenever y'all left at five 30, there was no cars, no cars, no cars were parked at all. What time did y'all get back home?
(43m 27s):
It was probably okay. We got there about 4 40, 4, 45 to Denison. And then, so we spent two, but I mean 5 45, I'm sorry, 5 45 cars. And we got back probably about seven 40. We were there about two hours. I don't know. I was not looking at the clock. I'll send you the general time anyway. And you kind of narrowed that down for me. Yeah, that was it. And she walked, you know, to the, the only thing that for him that I noticed, you know, usually they come to the front, to the front of the house when the main, you know, the Lamar street that was their door.
(44m 9s):
But she walked to the back door to the word, the guy that you spoke to, whatever it is, you know, I don't know him either. I, I don't want to know him, but anyway, she walked that away and she's even had her car because Brian never got home until six 30 every day. So when she got out of work, she walk beside, you been stopped a couple of times, she picked her up and she said, no, but she hadn't told her phoning up to TAVI before. So I was asking questions will, thank you very much. I appreciate the information.
(44m 58s):
Now here is Amanda's friend Criminal investigation. Detective Jones. Yes. This is Amber brewery. Hi, Amber. I appreciate you calling me back. Do you have time to talk to me for a few minutes? Okay. You're aware of what's going on. I was going to have to bring it up. I'm at the hospital. Now I understand that you received a phone call on Thursday evening. Can you tell me about what time you received that phone call and what was said? Yeah, she called me in and out. It was about five o'clock, five 15. She called and she wanted me to come and get her.
(45m 41s):
And she told me that and she told me I can't that shirt that said that he had put his hands around her neck one too many times. She said she was in trouble. I mean, I got a message on my phone to turn where she called me. That day said that she was in a lot of trouble. She wasn't telling her. When I talked to her that night, she only say anything. She said, she's in trouble. She says that he tried to be out of there before seven o'clock and that she was going to be getting paid the next day. And that she started it. She didn't cause ain't no more. She said, if he touches me one more time, he finna kill me. She said he put his hands on her Monday.
(46m 22s):
Wasn't any times she said, if he does it again, he's going to kill me. That's what she told me. And I told her, I said, she, she was supposed to call me back. She didn't call me back for her. I said, I will come and get you tomorrow. She was waiting on her paycheck from work. And so she, I told her, I said, why don't you wait till tomorrow? She's like, okay. I think I can probably stay the night again. I think it'll be okay. And she was supposed to call me back walk. She was using somebody. So she's like, man, they, they want their phone. I gotta get off here. I was like, oh, will you call me back? I'm going to try to find a way to call you back a little bit. She never did. And I told her, I said, wait, are your paycheck tomorrow to come over? And you can stay with me, whatever. I mean, she, my best, she'd been my senior, you know?
(47m 6s):
And that's where I'm coming to get her on FedEx share paycheck. There are things that had chairman and everything. So many times there was a girl where's she working? I'm not sure that I ran the place. She works there. She tell you anything about working and going to work or, well, she didn't go to work that day, but it was a guy that decided or something she couldn't go to. I'm sorry. She said what she had gotten to like, I guess it was Thursday morning a sentence because she didn't go to work that day. And he kicked her out and she went to work and she was trying to get out of there before he got home from work.
(47m 52s):
She told you before I told you anything, like in the past or just recently in the past, especially recently. I mean, I hadn't talked to her since, since Thursday. I haven't talked to him, but yeah, he's came over here so many times and got her. I mean packed all of her stress up. He's hit her so many freaking Johns. I've seen so many bruises on her. So many bruises. When did she send you the text message? What text message. And when you said you had a text message on your valet. So I texted a message. It's a voicemail. Voicemail. Okay. Yeah. When was it sent 12.
(48m 33s):
O'clock that day? What'd you say? It said, it said that she was in a lot of trouble and she gave me some beer. She's like, I can't talk on the phone. She said I would try to play back a little bit. That's what the message said. And I think, I don't know if I deleted her this I can, I can get it to come back up. I hope. What number is she called from that? I'll have to look in my phone. Hang on a minute. Okay. Miranda statement to the investigator. Criminal investigation. Detective Jones.
(49m 14s):
Yes. I'm returning your call. Mine's Miranda Williams and Miranda. How are you from? Okay. Well, I understand I was talking to Kimberly yesterday and she said she may have some additional information for me. She wanted me to call you. Yes. Hang on. Just one second. Can get my child out of here. Yeah, no serious though. I'm sorry.
(49m 54s):
I didn't want my daughter hit her. Well, I know that about six months ago we went and picked her up me and a couple of other friends. And we had to bring the guys with us because he was not letting her out of the house. And she was crying and saying that he's going to kill her, that we needed to get her out of the house. Now. So me and this to you over the phone before you ever got there? Yes, there was. She even said it when we were there, he was scared to death. She was shaking and everything. And, and we brought my boyfriend and my friend's boyfriend in case he tried to do anything for protection and we packed her stuff and he stood there for a little bit.
(50m 41s):
She was just shaking and he left and she was telling me that she was scared to death of him, that he had been beaten her. And I asked her why she didn't get away. And she said she had nowhere to go. And so I said, well, you do now. So we packed her stuff and she was just staring and trying to hurry up and everything. She's like, hurry, hurry. He's going to be back. He's going to be back. And she said, he may have went and got some friends or something. Please just hurry. She was scared to death. So we hurried and got her and he came back out and he said in the car and he just watched her. Well, then later on that night, we, you know, tried to calm her down. So we had some drinks at my house and she started talking and she went to the bathroom and she asked me to come with her.
(51m 27s):
So I went with her and she said she had bruises all over her body. She even had some on her neck where he'd been choking her out for the point, bruises all over her body. She had on her legs between her legs. She had them between the legs. And I asked her, I said, how did you get those? And she said, I honestly don't know. She said we were drinking with his friends would not. She said, and I got really drunk. She said, the last thing I remember is I passed out on the bed. And when I woke up, I was hurting so bad Miranda. She said it was so bad.
(52m 7s):
I had bruises between my legs. It hurt to use the bathroom. She said, and then she said, she saw a needle mark in her arm. She said, she thought he shot, shot her up with something because she, it knocked her out completely. And she said that he'd been choking her out, kicking her, taking her in the chest, stepping on her chest and then choking her out. And she had some marks on her neck and stuff. And I told her, I said, you went in to go police. And she's like, no, he told me, he said that he will get his friends. If he can't do it, he will make sure that he will kill me one way or another. If he has to hire somebody.
(52m 51s):
And she said that she was scared that she wasn't going back. And, but she, she was just covered in bruises and she was bawling and I was crying with her. And I said, you know, I've been in the relationship like you have. And I saw it. I know how hard it is the league, but she's got a sister that loves you. And at the time her and Kim were not talking, you know, and they'd had a fallout because of what she was doing with the alcohol and stuff. And I told her she could stay with me. Well, then she got a really good boyfriend and he started taking care of her. But then I don't know his name. I just coined the Mexican call, started calling her and kept calling her and threatening her that if he don't come back, I'll kill both of y'all.
(53m 36s):
So if she just, she went back to him and that was about six months ago. And then about, about a month ago, she called me and I guess she was here in Durant for a while. She was doing a really good, she had a job. She was trying to clean up and she asked me, she said, I have nowhere else to go. Can I please come in here? And, well, I didn't know what to do, because I mean, if he's threatened to kill her and I've got five kids here, I didn't know. I mean, I couldn't put her here. And I told her, I said, you know, I I'm fighting to keep custody of my daughter right now because I'm sick.
(54m 19s):
And my ex is trying to take her from me. And I just, I don't have, I can't take that chance. Well, then I found out she went back to him. How long ago was that? That was about a month ago. He was a boyfriend that she was seeing between him. Do you know the name? Yeah. It was, his name was burned and Farrell from Sherman? No, he's from here in Duran. She stayed here in the rant for, I think about a couple of months between may and her friend, one of her friends, Amber, and then may, and she just couldn't get her to stay.
(55m 7s):
I mean, she was just so scared that he was gonna do something and he kept telling her, I won't, I won't do nothing. If you come back, it'll get better. And, but she did tell me that he would choke her out to the point where she was be unconscious and then she would wake up and he'd be kicking her, kind of wake her up. Okay. Can you describe the, the bruises that were around her neck? What did they look? They were red mark with the, like, it looked like somebody had like excite type of rope or something. And I don't know how this flood bar on her neck.
(55m 53s):
They were around the let's see, I guess the juggler right there. Yes. Yes. She's even telling me that he stepped on her neck and held her down and she weighs probably, I don't know. I mean, one 19, if he, even there she's always weighed out that she's never been a father or anything like that. She's always, you know, in a she's a great person. Did you ever witness him being violent or anything or is it everything she just tells you everything after it's happened?
(56m 33s):
No. What happened when she was here and she had to go back to me, my boyfriend and her have been friends for a very long time. And he told her, he said she kept I'm going back. And he's like, no, you don't have to go back. He's like, I will, you know what? And he will never touch you again. And she's like, no, no, no. He will cause more trouble. He'll cause more problems. You don't know, you don't know who he is and all this. And he's like, well, he don't know who I am. And it was just, she was just like, no, just, just type me, just type me back. So he took him back and he went to the boy and talked. He told him, he's like, I'm telling you right now. If you lay another hand on her or you put another bruise on her, you will not live to see the next day.
(57m 17s):
And the boyfriend pushed my boyfriend and I started fighting. And I mean, he had him in a headlock and my boyfriend's like a big guy. And he was from a halo. He was tough. He said he was a very tough guy. I mean, he was trying to think this happened about six months ago. That's when she left that one time. Went back. Yeah. Okay. Yeah. Yeah. Yeah. He started a big, huge spot with him. Daughter was trying to stop him, which I didn't know all that was going to happen. I wouldn't, you know, we were just giving her a ride, but he slammed her head in the door.
(57m 58s):
The boyfriend did hurt her boyfriend. So I, my daughter's head inside the door because she was trying to stop him. I mean, he was just, he was like, no, because she just kept saying, don't do anything. Don't do anything. And I know I should have called the cops or something, but she just kept saying, you know, she, she didn't have anywhere else to go or anything. I just, I wanted to, I'm one of those people that jump in and try to help everybody. And she just, she said, just don't do it. Please don't do it. She was scared whether he would do the retaliation on me and my kids when she said he's done and he's crazy.
(58m 43s):
And she held me. She said, I told her because her sister was murdered by her boyfriend, by her sister's boyfriend and the mother. And about nine, nine years ago, we're now six years ago. And I said, do you want your children in the black, black, her kids are like, they cry for him every day. And she said no. And she said, I don't and shut crying. She said, I want my kids back. I want, I want to straighten up. I want to get, you know, I want to do this. I want to do that. He's even threatened to kill the kids. She's even telling me that. Even threatened to kill the kids.
(59m 25s):
That's why they don't live with her because she was scared of what he would do to those kids. For why he'd beat her. Okay. What is your middle name? They apostrophe. Okay. What is your home address? It's a 97. Madeline. A M I B E L I N E Duran. Zip code? Seven four seven oh one. And your birth date? At four eight, seven, nineteen seventy nine.
(1h 0m 5s):
Okay. Do you know her? Her ex-husband Dustin? Yes. Do you happen to have his phone number? Because the number I have for him is not working number up. Nevermind. If like he can just email me the number. I know I asked him like him with now that I don't see here, but she did tell me, she said, if anything ever happens, you'll know he did it about me. She told me flat out. She said, she's scared he was gonna kill her. Okay. Well, I'm working with this investigation trying to get everything together. So just got your name yesterday. So I figured I'd give you a call and get you what your input was and follow up on that.
(1h 0m 49s):
So if you have anything else, feel free to give me a call and let me know when there's one more thing. And I'll say this honest to God truth. She would not ever kill herself. She would not ever do what, what, what he's trying to make out. Frank. She did never, I know her too well. She would never do that because she left her kid and she did not want them to end up black my step kid. Okay. Well, looks like we're still investigating it and see what we come across, but I'll need your part to tie everything in with the, what Kimberly said. So we'll go from there and I will give you a call. If anything else comes up. I said, not a problem.
(1h 1m 31s):
The last recording that I'm going to play for you now is 35 minutes of Brian's statement. After this recording, we'll wrap up part one. And in a few days you can join me back here for part two. How do you spell your last name? Spelling your first name? R E E R B R a Y a N.
(1h 2m 19s):
What's your middle name? How's your wait, spell that for me. Is E what's your birth date? . Okay. And how long have you lived here? On this house? Yes, sir. I'm going to say seven, eight months. Have you lived here with Amanda? The whole time? Yeah. Okay. How long have you been Amanda been together? I want to say over three years. How long? Over three years. Three years. You'll have your children together.
(1h 3m 1s):
Okay. Where do you work at? J O S E ESP. A shipping and receiving department. You have a phone number? (386) 986-8689. Oh my God. That's okay. 8, 9 2 5 8 9 2 5.
(1h 3m 42s):
Okay. What time did you leave the house today? When you drive this morning and what time did you come home?
(1h 4m 10s):
and I'm trying to use the 75 south Martin street, making it home, parked the car over there by the door and the guy, my neighbor downstairs.
(1h 4m 60s):
He was outside. He step up when he sold me, he's like, oh man, he was like a doctor, dentist appointment, spending time with him. And he don't have his pills. I don't know that prescription is not ready, whatever we was talking a little dentist and he told me, Hey, I'm trying to sell some furniture, opened his door.
(1h 5m 57s):
He told me this couch, 40, 31 solar. Hey man, I want him to test him by it. So he was showing me a couch and this old school watch or clock, whatever.
(1h 6m 45s):
I was talking for five, seven minutes downstairs. And then I through over here and he was talking about the house condition, like this kind of dangerous cables, hanging stuff. So I'm making a deal over here. And he was with me and I was so Amanda, she's a hair dresser. She said, hi hairstyle. And then she got these so bolts when she put the whole things and I saw her downstairs on the couch, but she's not working no more.
(1h 7m 38s):
So I'm like still doing it anyway, I think to make it an upstairs to my room. And usually when I get home, she'll clean that room. She got everything done. I'm open the door. I sold him that whole room, like, same as leaving this morning. You know, I came home to stay like this, take my share out and put my t-shirt on.
(1h 8m 31s):
And because she already cleaned it up and then like, Hey, how are you Dave? Like, we always go for some food. We don't have stuff. Cook always find some food downstairs. And then she always, like, I drive I and pick it up all the time. She tried to do these three before and he was almost going to the same case in the morning.
(1h 9m 13s):
This morning I would fill up the little ones last night we was talking about her. She went up to her arm, your mama. And I say, well, I just paid the rent this week. And my next check, I paid for cars who was poking and watching this TV show.
(1h 9m 56s):
And she passed out. She passed out on the couch and she went through and she would call and I was already asleep. She was next to me on the side and I got my table for myself when my alarm and she would go, I don't know what time, but I would cook something in the morning.
(1h 10m 43s):
That's all I was thinking on the couch. I'm like, I want to go to school 6 30, 5, 30, 5, 6 o'clock in the last. And then she was like, we need some money. And I told, you know, he wants you to tattoo.
(1h 11m 25s):
So we wouldn't need some money for it. She was like, oh no, I have a rainy day and I don't have no car hospital. I'm gonna stay home. And I'm like, okay. So she was like, Hey, come on, give him a kiss. And then she said, I woke up and she screamed my name a couple of times back, Hey, you got anything for lunch?
(1h 12m 10s):
I said, I will give you some day. I do it. I went to pay my bills, my phone bill do, they installed by Lowe's. I was looking for some, I don't know how you call it the waste stuff. And I was like, man, I don't know how to do it.
(1h 12m 51s):
So I'm just stuck. And then tomorrow I just making it home. They'll give me some time. And so I working out and find me, I wrote him and I was like, Hey Amanda. So I went to the bathroom. I told she was in the bathroom and she wasn't in there. And I woke today.
(1h 13m 32s):
You know, when you walk, you see how he is. It's like clothes on he clothes on here. And I didn't see nothing. And I'm like, so I'm hoping the door again, the front door she sat. And then I sold this condo we condo, which really was my worst patient rent. So I find some car ramps on there and was smoking the stove. I don't know. So I walked through the closet to take my shirt out and that's when I saw her feet, you know, she was like hiding behind the clouds and I saw her feet and I'm like, I don't even think he, she was on that situation right there.
(1h 14m 20s):
So I'm like, Hey babe, what you doing on there? So I came out wrong naked. I'm like, oh my gosh, that's not real. So first thing I know what happened. First thing I do came to my mind and like, I don't want to go looking for something to put it. I'm just pulling it down. And I grew up, my mama would have her, his and her down. And I understand pushing her neck. I mean, make him chase.
(1h 15m 0s):
And then I was pushing hard. And when, when she fell down, she was a ping or something. And then she moved their arm and I'm like, oh my God. Yeah, she's killing me here. So I'm just blowing air on her chest and open her eyes. I saw her eyes balls in the floor a couple of times because the neighbor, I know where he's downstairs, I need some help. And I'm just heat the floor and I'm screaming for help.
(1h 15m 43s):
I moved downstairs and he hear me screaming. So he was already in the waiting room. And then I'm like, man, man, man, you need to call 9 1 1. She, she found herself. And so I'm ruined, well, I mean not reading all the stairs again and I'm still doing this. I thought he didn't call in. And I don't know if it works or not. When he asked me for my cell phone and I'm like, and I may not tell him, you know, the funny thing, I don't know how you even go home.
(1h 16m 26s):
The first thing you find, how was she sitting in the closet? This position? Here's here's the closet here? Here's the, here's the raw clothes. And then she was like, because she was on her knees facing the wall. She was on her knees facing the wall and she was patient and hit my one, like a lot of speed.
(1h 17m 11s):
I live downtown. I moved here and I was pushing the chest and then he told me no. Then we go and I go back in there. In fact, the dude, again, he said, you know what? Let's get out of here. Let's get out of here. So I use .
(1h 18m 25s):
Has she ever tried anything like this before you have any payment mirrors? We can call them, come over here and stay with you.
(1h 19m 6s):
Yeah. Has she ever tried anything like this before? How long ago? I want to say like five months ago. And she thought so where the police called him because she needed a right before, when I get home. Was it here at the same house? Did they take her to the hospital or anything? I told you, take her to let me go inside. There she is. She okay. Before we leave her mouth and she throw out her sister, she told me in the phone, take it into the house.
(1h 20m 4s):
And then she was too drunk. And I tell her, you need to tell your sister, which she told her, she's telling me, you know what? Take care of home. Just keep your eyes open on her. I'm still a whole night of Janelle's. It looks like she getting . What's her sister's name? Kim. Do you have a phone number for her ESA number? I just call her is (900) 381-9374.
(1h 20m 47s):
Did you tell her she went to the hospital? We went through the hospital. Did you tell Kim tonight that she went to the house? Pick up, pick up? I already answered it cold because he's old. That song I'm on the phone candle. He's six or seven. Where are they at? Right now?
(1h 21m 27s):
Supposed to be on king house house. Those assholes mouse. Melzer. Yeah. I should get across to her since the divorce. She was GBU. How long has she been divorced? 43 years in a half years. And what kind of relationship do you and Amanda have besides being girlfriend?
(1h 22m 16s):
We lost everything. We tried to make it a game. She cheated on me a couple times. One time on her birthday. I got a fighty for her mean Sonia. Then I got a big thing. You know, we want us to take her to the restaurant. Just have some fun down there. she go and say, you know what? I gotta be fighting for you going over there.
(1h 22m 56s):
And she think her song three days after she came to pick up her stuff. And I'm like, did she leave me? She went to Norway and she spent, I don't know, probably two months. And then, and then she wasn't that bad situation. She wasn't living in this warehouse without lights, water and without work. And when she called me and she asked me for 20 bucks, and then I went out after work, I went to Walmart.
(1h 23m 42s):
Now you can say my Walmart to Walmart for $5. You know what? I want to pay $5. I know that I'm sending money. I sent you for $40. And the next day she called me and she was like, no, what happened? Shit. I'm always to be you know? And we wasn't allowed to, I mean, we out here a couple times with you, one time, like Freeman on the street, she was drunk and she was trying to drive my car and I tried to get the keys out.
(1h 24m 49s):
She was sitting in the car, but she backed up the car when I stopped. And she was like fast. And then I hit my head. I keep hitting her on the side on here. And you hit a football and officer called me, I went to jail. I, I born probably a year of y'all hit each other recently hit each other.
(1h 25m 30s):
No, that's what's at one time we went to demo fights. Like she likes say the AMF where we're not on like that. I mean, if he's, if he's going to be sorry, you know, and she was calling, trying to call her songs, nobody even answered. Then she started calling people and then these MAs don't want to answer. I'm like, Hey, oh, just don't call people names.
(1h 26m 12s):
And they only want to answer that call. They probably don't want to answer because they know you will be like, Hey, you know, that's what I told her. I don't know. People can be like that. How much do you think she drank last night? Well, she drank a lot. What was she drinking? What was she drinking? It's just beer. She's not taking any drugs or anything like that. I did not drugs my whole life, but I can put my hand in the bottle and never do drugs. Even a poet. She used as mother after he, she get on in, into the bars and I meet her.
(1h 26m 53s):
She, she more pot. When she moves with me to my place. I tell her, you know what? On here I frame my, my, my, my roommate, not by me, Jose. We don't mean under that stuff. So I told her, you know what, when he, you can dream, you can smoke your cigarettes, but don't do anything wrong. And then she never do it. But she's taking a kind of prescription medications or anything. No. She supposed to get, well, I can tell you, she went to the mental hospital three times last time.
(1h 27m 34s):
That's why she ain't cause they trying to think, trying to take the keys away from her. They finally do it. That's her bedroom. You know, I don't, I never listened to her sister talking about her bridge. And he was like, does she drink? He's like today? Well, she used only the Sunday. I'm always tired. You know what? Waking up with Bernie to help me some network. Just think of thinking that lead up in at 12. I'm always went to do laundry on Sundays. I let her stay home rest a little bit more.
(1h 28m 17s):
How about the day straight today? I don't know whether he had anything to drink me. I drink, I was drinking, not me. And when I was talking to this guy, did you buy that as a green? Yeah. Which could be in storage on 75 and 82. And that was after you got off work at our star aircraft. She works at and she, she said she hates that.
(1h 28m 59s):
She hates me. So I like fucking a four for both when he broke loose. But if I can do enough to stay at home and you know, she call or text you today at all. She don't have a, she don't have a phone, but she called me. I don't know, from, from where, when she called me, what time she called you was 14. And then she say anything that you find it I'm like what? She got her check yesterday, which we say they had hit her money, you know, handshakes, DUI, Debbie.
(1h 29m 45s):
And she knows that has to pay my cell phone today. And then she gave me a hundred dollars. Do you have that number? She called you from your phone dial nine hundred three twenty one eighty six sixty six. What time was that? Did she leave a note or anything to you and then getting voicemails on your phone or anything like that?
(1h 30m 33s):
Okay. Any reason why you think she'd want to harm herself? She was talking about her sister yesterday when she was talking about, she wants to get to what's her name? here's, he's there with a baseball bat.
(1h 31m 26s):
He pulled her out. Nobody knows the reasons. And that's what she was telling me. She had the feeling I called my mama. Mommy, can you go check on me? Then I just had him on my shirt off. And he's a guy. How long ago was this? I got pictures on there with the memories that I need to know about.
(1h 32m 13s):
Anything else you think would be important for this issue? She was saying she wants to attempt to keep us out. Her mama was taking motor system. She got now her last night, get the initial they years.
(1h 33m 12s):
And that's the last conversation we had last night. I mean, you still can't hold any motors. And I was like, oh, it's something. I got my kids. I mean, I'm sorry. I'm going to go check on him please. I need to do something real quick. Give me just A second.
(1h 34m 5s):
Okay. This is where we will wrap up part one. Please join me again in a few days for part two. Thank you so much for listening to today's episode. Again, these are the people that you can call to ask for Amanda's case to be reopened. And reinvestigated Texas state attorney general, Ken Paxton. The main switchboard is 5 1 2 4 6 3 2 1 0 0. The crime victim staff is 8 0 0 9 8 3 9 9 3 3 or 5 1 2 9 3 6 1 2 0 0 Texas house representative, Reggie Smith, 5 1 2 4 6 3 0 2 9 7 honorable pat Fallon 9 0 3 8 2 0 5 1 7 0 Grayson county district attorney Brett Smith, 9 0 3 8 1 3 4 3 6 1 Grayson county police department, 9 0 3 8 1 3 4 2 0 0.
(1h 35m 33s):
As I said, I will also have these numbers and emails. If you would like to email instead of call, if that makes you more comfortable, I'll have all of that in the show notes. So you can help put the pressure on to get Amanda's case reopened and reinvestigated all of us together can help make a big difference until next time, stay safe and take care. Thanks again for listening to true crime by Indy drop-in. If you would like your show featured, reach out to us at Indy drop-in on all social media or go to Indi drop-in dot com. See you next.